Two of our excellent undergraduate research assistants graduated on December 17, 2017: Lacey Grant and Megan McClement.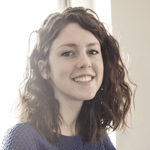 Lacey is headed to Spain to volunteer on a special needs support team; she'll work with special needs individuals through International Volunteer Headquarters. She plans to begin graduate school for Occupational Therapy in the fall.
Megan is headed to Minneapolis, where she accepted a position with a team providing social services. She plans to apply to graduate programs in social work next fall.
Megan and Lacey did outstanding work in the lab and will be missed! Good luck to Megan and Lacey in your future education and careers!