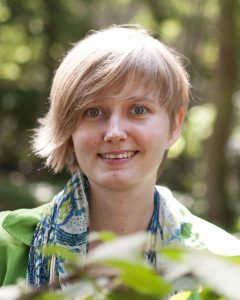 Graduate Student
B.Sc. in Mathematics, 2012.
B.Sc. in Physics, 2012.
M.Sc. in Cognitive Neuroscience, 2015.
Radboud University Nijmegen, The Netherlands.
E-Mail: hopman@wisc.edu
Research Interests
I am interested in how language learning works. Specifically, the way in which we pick up on regularities that are present in language fascinates me. One type of regularity that I have investigated in the past are grammatical alternations (e.g. 'he broke the vase' vs 'the vase broke'). How do people learn which structure to use when? And, given that for proficient adult language users structure choices in alternations like these are governed by multiple constraints, how do we learn about these constraints when there are more than one? I am especially interested in language production: we don't just learn to process the language (and its regularities) that we hear from other speakers, we end up producing structures according to those regularities ourselves.
Current Project
The question that I am investigating during my PhD here at UW Madison with
Maryellen MacDonald
is how language production and comprehension might differentially affect language learning. We hypothesize that due to the winner take all nature of production, learning about a given regularity will be different than in situations where people mostly comprehend but are not pushed to produce language. Initially, we will investigate this behaviorally, but eventually I hope to further our understanding of the mechanisms that are involved in language learning by computationally modeling both comprehension and production tasks.
We presented the initial results from this project at CUNY 2017. All materials from this talk (a video recording, the slides, and the full abstract), as well as all experimental materials needed to run this experiment and the data and analyses that this was based on is freely available in 
this project's OSF archive
. Feel free to contact me if you have questions or comments about this project!
Past Research Projects
In previous research projects, I've looked at how people learn multiple regularities. During my honors research project (conducted at Indiana University Bloomington with
Caitlin Fausey
) I investigated how people learn about a visual regularity in the presence of a linguistic regularity. I found that only when the linguistic input was uninformative did people learn about the visual regularity. During my master's project (conducted at the Max Planck Institute for Psycholinguistics with
Falk Huettig
,
Elisabeth Norcliffe
and
Caitlin Fausey
) I investigated how people learn about a visual context regularity and a linguistic regularity at the same time, and I found that people are better at learning about linguistic regularities than visual regularities. Besides these projects of my own, I also worked for one year as a research assistant in the
Magic Moments in Word Learning
project (at the Donders Institute for Brain, Cognition and Behavior with Atsuko Takashima, Iske Bakker and James McQueen). The study I worked on investigated the neural correlates of novel word learning in children before and after puberty.
Personal Interests
Outside of the university, I really enjoy being outdoors and being active. I race with the UW cycling team and bike everywhere for transport. Besides biking I also love hiking, yoga and zumba. My more indoorsy hobbies include cooking, reading, writing and learning languages. I'm also very interested in habits and how we can change them, and have blogged about this in the past (and might start doing so again in the future).